THE TOUGHEST 4X4 SCRATCH PROTECTION
4x4 PIN-STRIPE PROTECTION PACK
The best and most affordable 4x4 Kit. Protect your vehicle from the most common damage you can sustain from off-road driving. High wearing side panels protected from tree branches and pin-striping.
ULTIMATE 4X4 PROTECTION KIT
Everything to protect you from Pin-Stripes plus complete Bonnet protection!
This is the ultimate wear kit suited to most customised Four Wheel Drives. If you are running a bullbar and roof racks you don't need to pay for whats already covered. Stick to the crucial areas and protect your bonnet and sides.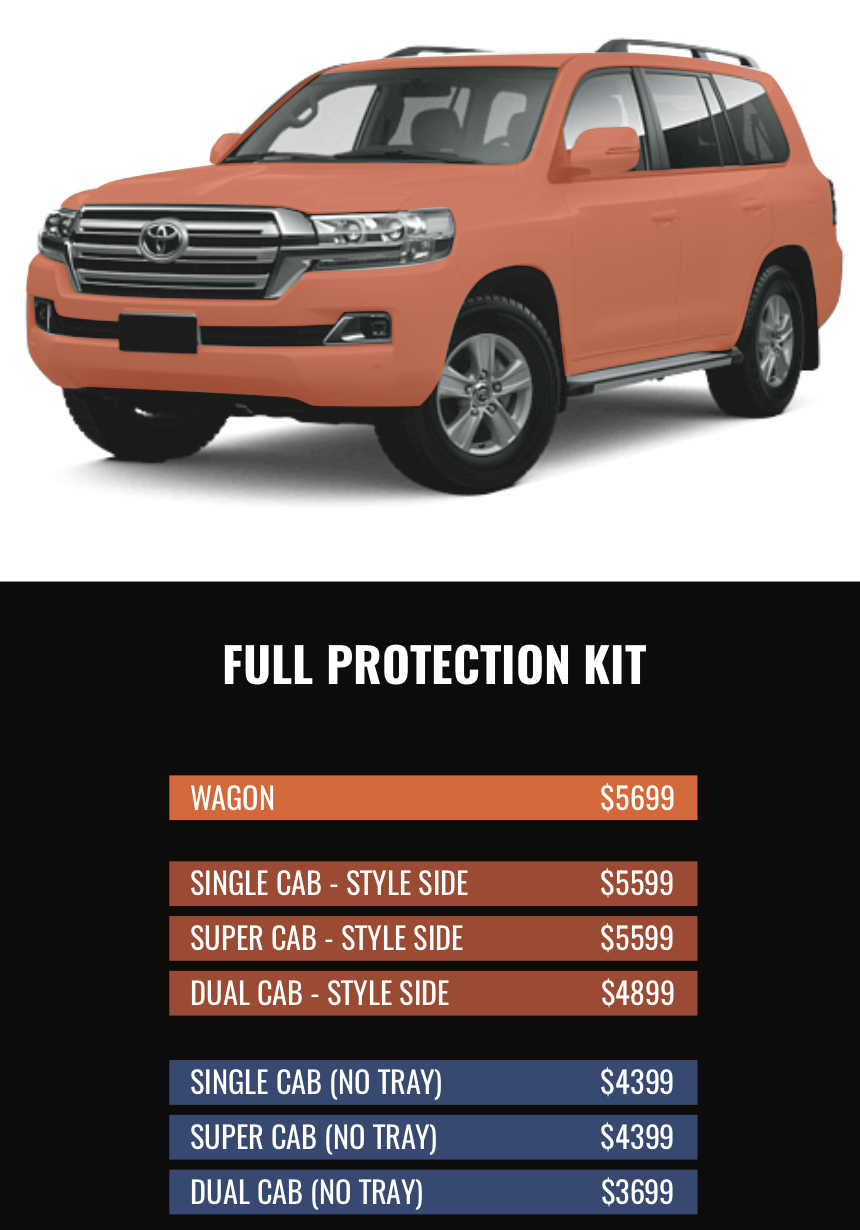 So you don't do anything by halves?
You want to protect every exterior surface of your pride and joy. We can do that!
If your car has been customised with off-road extras be sure to email us photos for a more accurate quote. If you have a bullbar, side steps or other extras that reduce the surface area we would need to wrap, your price will be significantly cheaper. Be sure to contact us for the best quote!